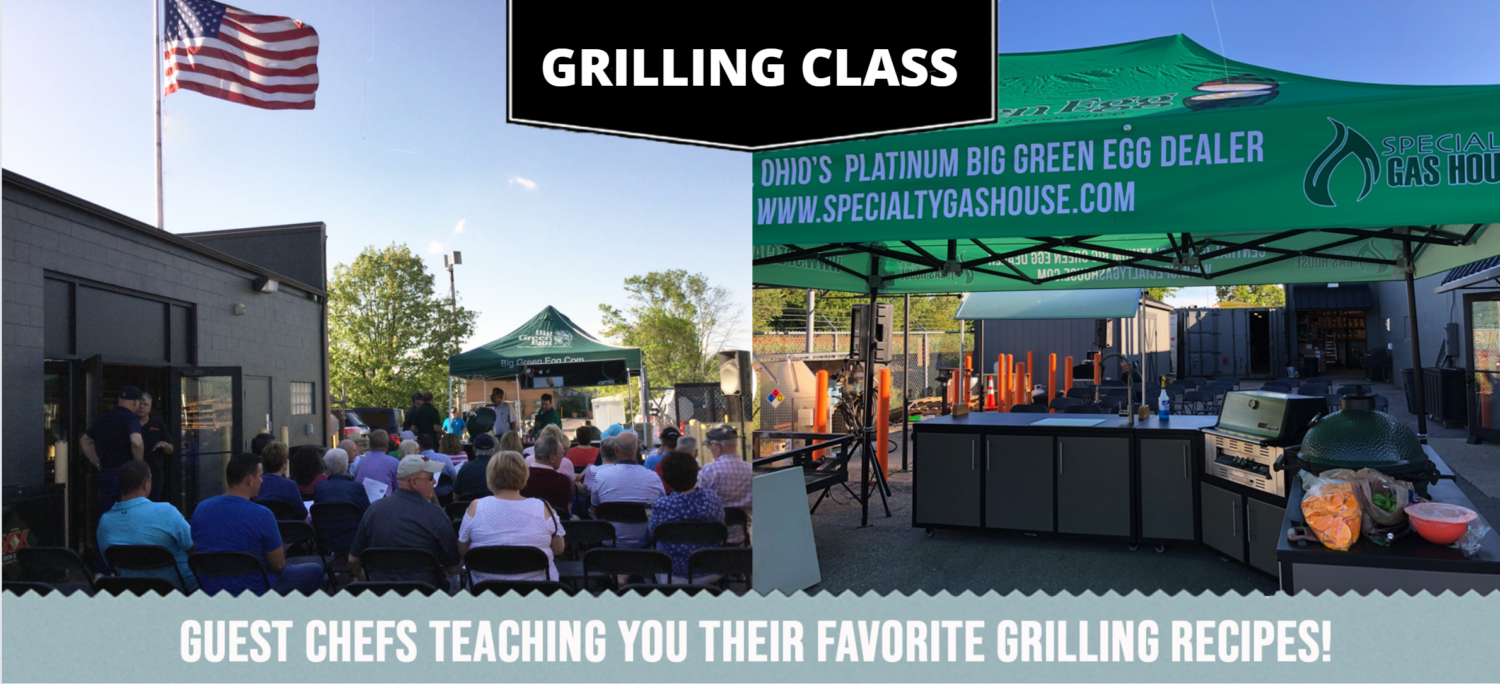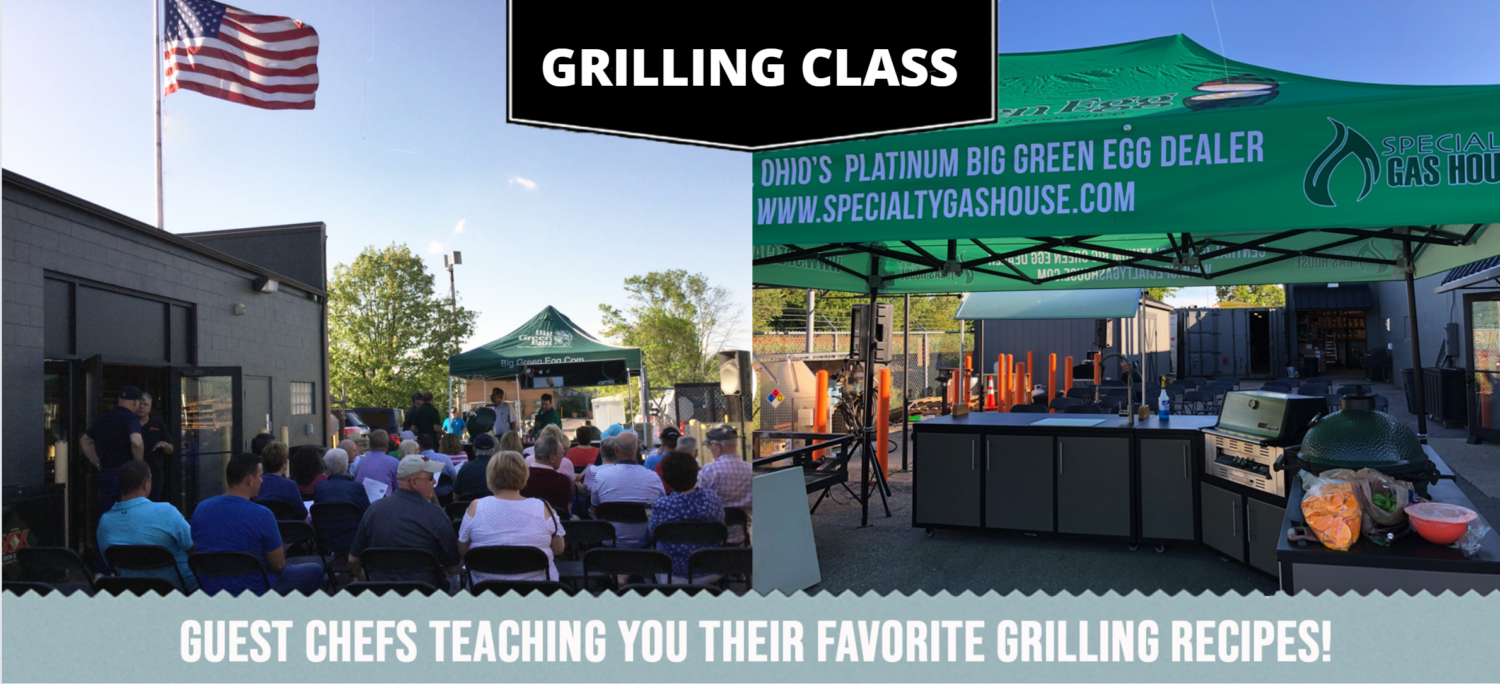 Specialty Gas House Grilling Class
Grilling Classes
We are proud to host grilling classes at our shop in the spring and summer months as another service to our grilling community. We bring in guest chefs from around Columbus and sometimes you might even see us hosting the class. The classes are FREE and you leave with the recipes the guest chefs use during the class. This is a very informal, educational setting, make sure to bring lots of questions, they will all be answered. Just show up, relax, and enjoy the sights, smells AND taste of backyard cuisine at its finest.
2023 Grilling Classes
May 11th - Chef Dan Varga (The Hungarian Butcher) CLASS FULL
June 15th - Chef Latonya Bolling (Owner of Tonya Bee's)
July 13th - Damian Buck (Big Green Egg Class) CLASS FULL
August 24th - Specialty Gas House Crew! NEW DATE!
Class Location: Specialty Gas House
4500 Indianola Ave. Columbus, Ohio 43214
Start Time: 6:30PM
Past Grilling Class Recipes

CHEF AARON MERCIER CLASS
May 12, 2022
This recipe for Columbus Donair is based on a Nova Scotian adaptation of the classic Mediterranean sandwich, the Doner Kebab. A reimagining of a favorite college-era street food of Aaron's.

CHEF AARON MERCIER CLASS
June 20, 2019
Japanese inspired summer steaks with marinated green beans, grapefruit kosho, fermented blueberries and pepper and strawberry compote.

CHEF ED KOWALSKI CLASS
August 23, 2018
Grilled Blood Orange Flank Steak, Grilled Watermelon with Blue Cheese & Prosciutto, and Grilled Pound-cake with Balsamic-glazed Strawberries.