Buckeye Barbecue Battle
No date is set for 2022, but check back soon or follow our Facebook page for updates.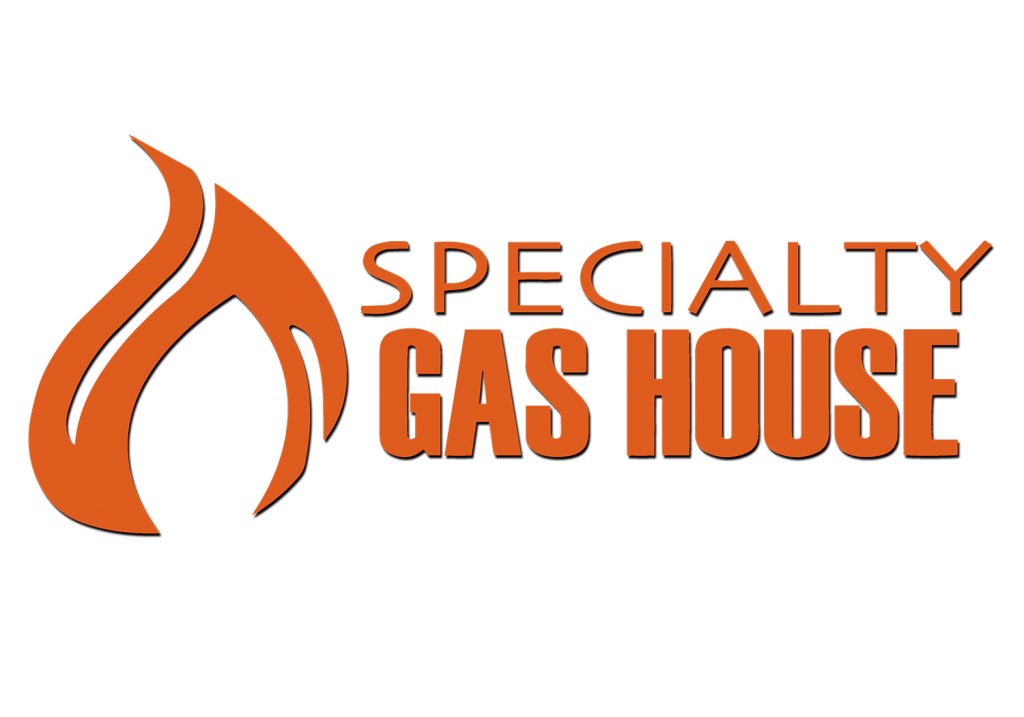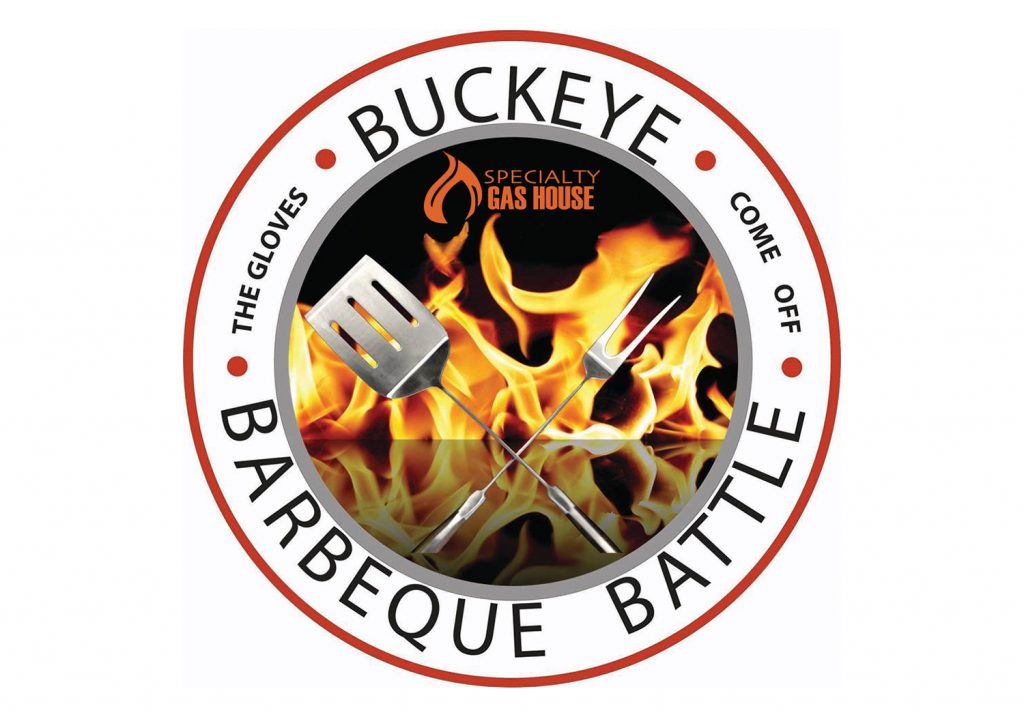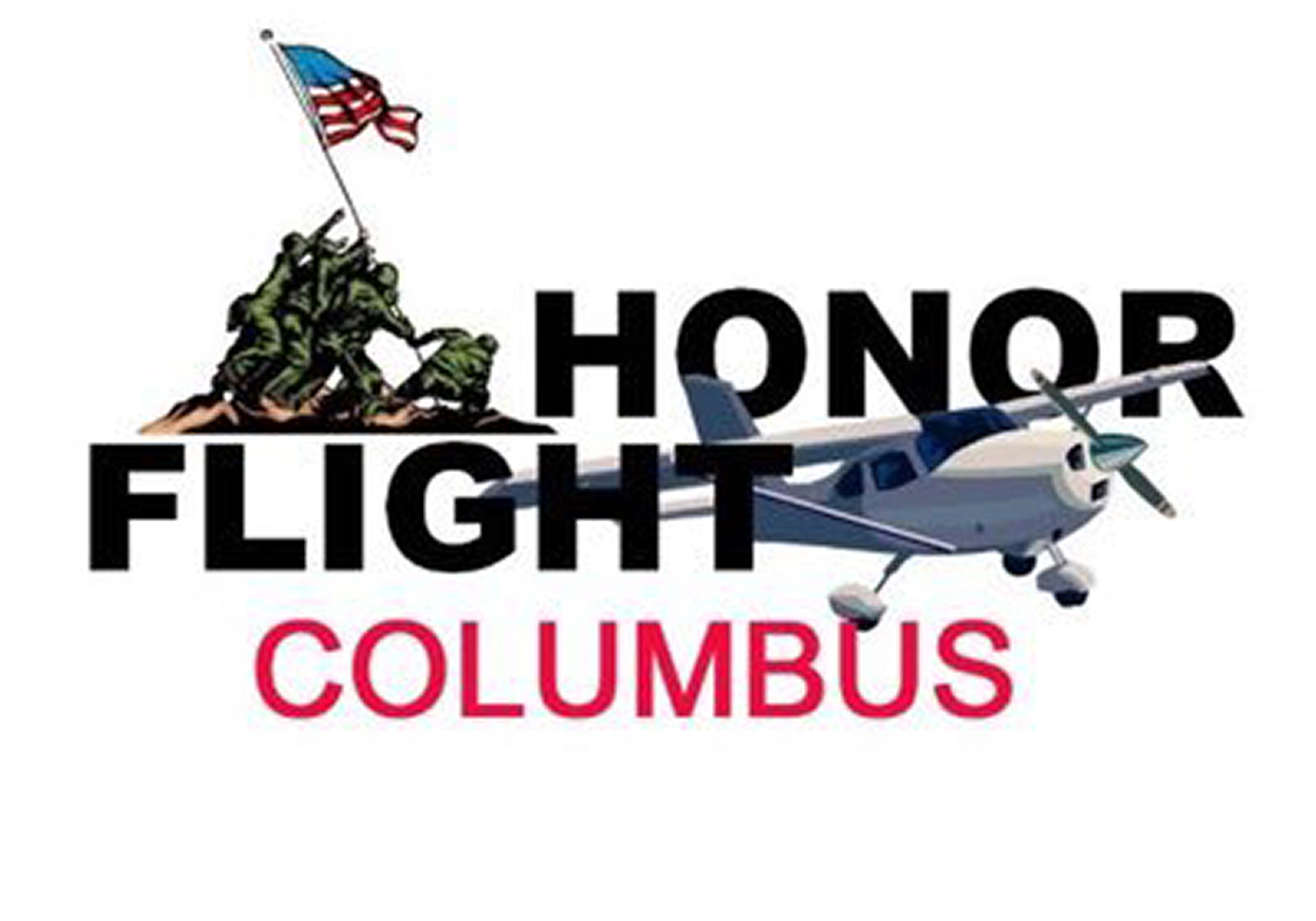 The Buckeye Barbecue Battle is a Pros vs Joes grilling and barbecue competition pitting local chefs against the finest backyard barbecuers in central Ohio. This year will be a little different. We have teamed up with Honor Flight Columbus to have them host the competition this year at their annual Veterans reunion. This barbecue competition is judged blindly by guest judges and there is also a Veterans Choice Award. More importantly, this is a day to give back to those who have fought for our freedom!
<
RULES & REGULATIONS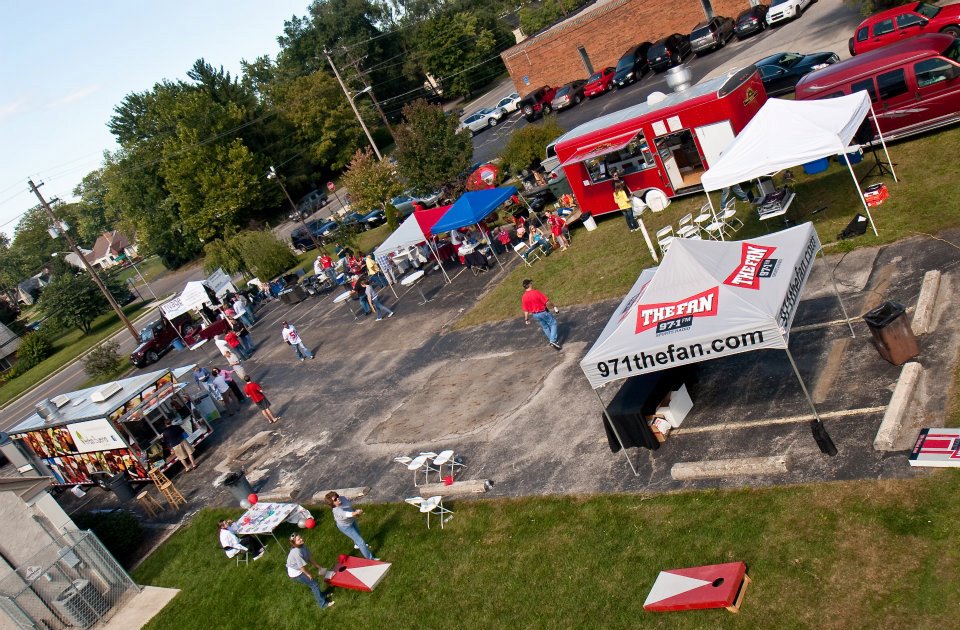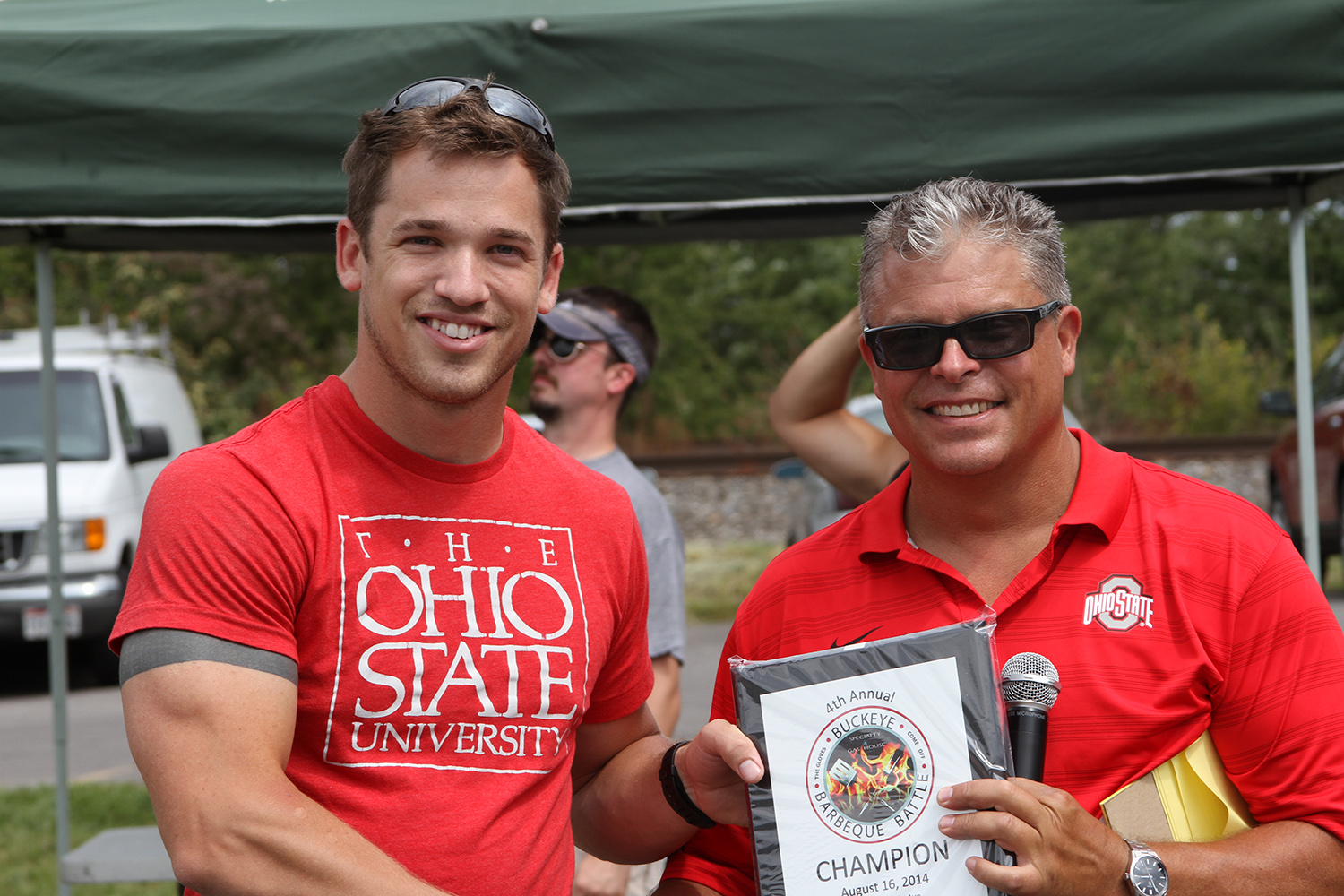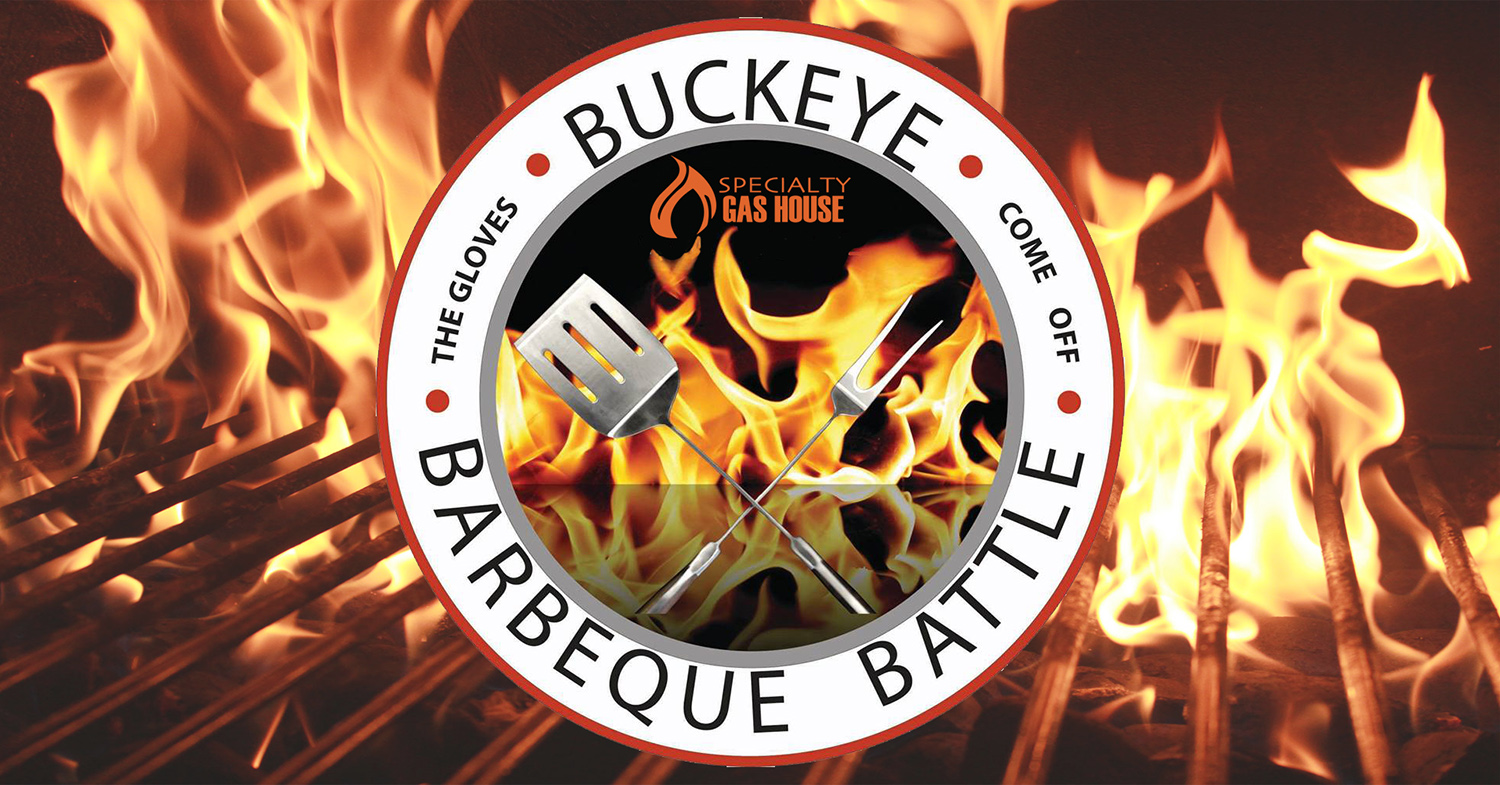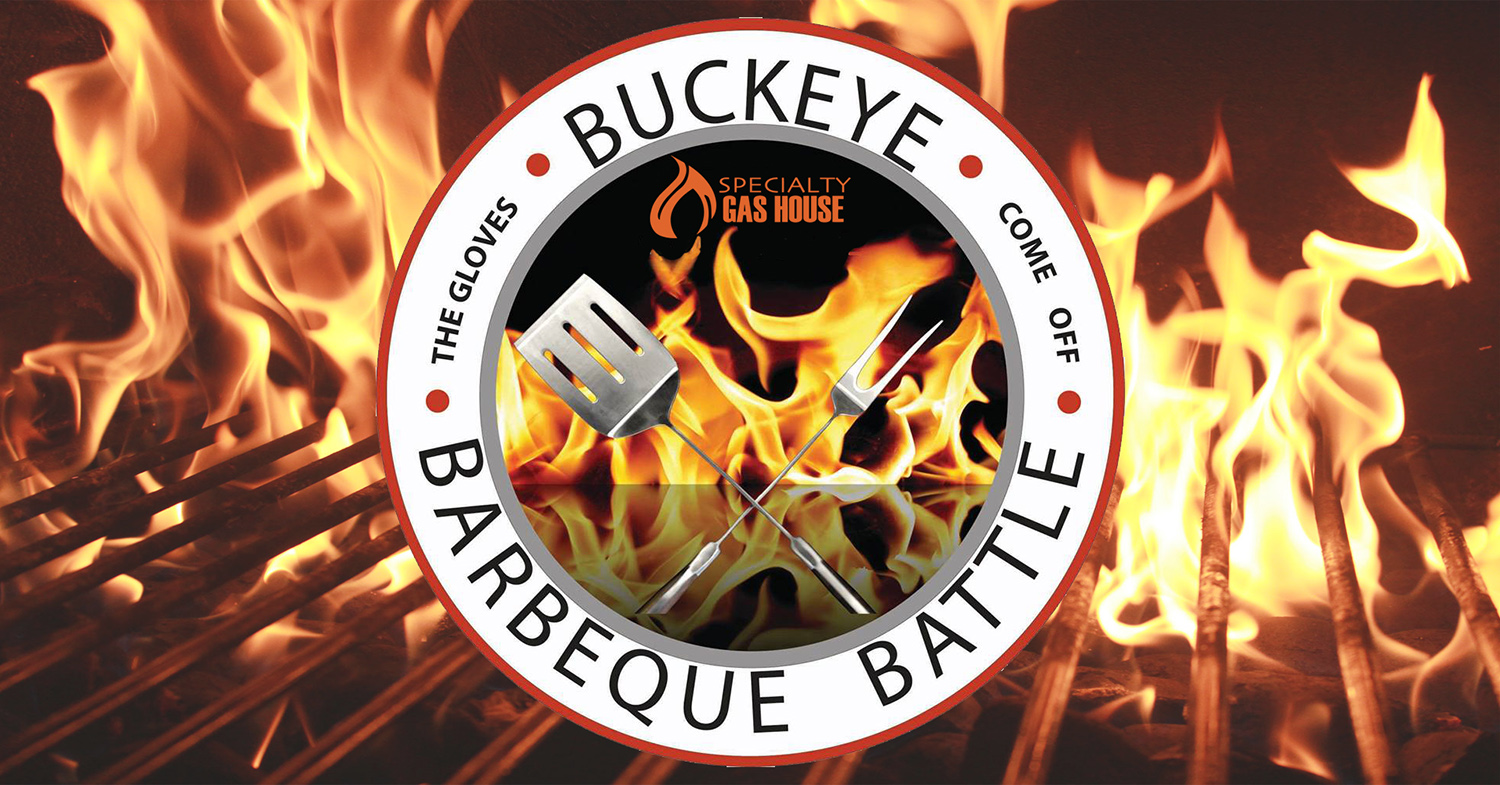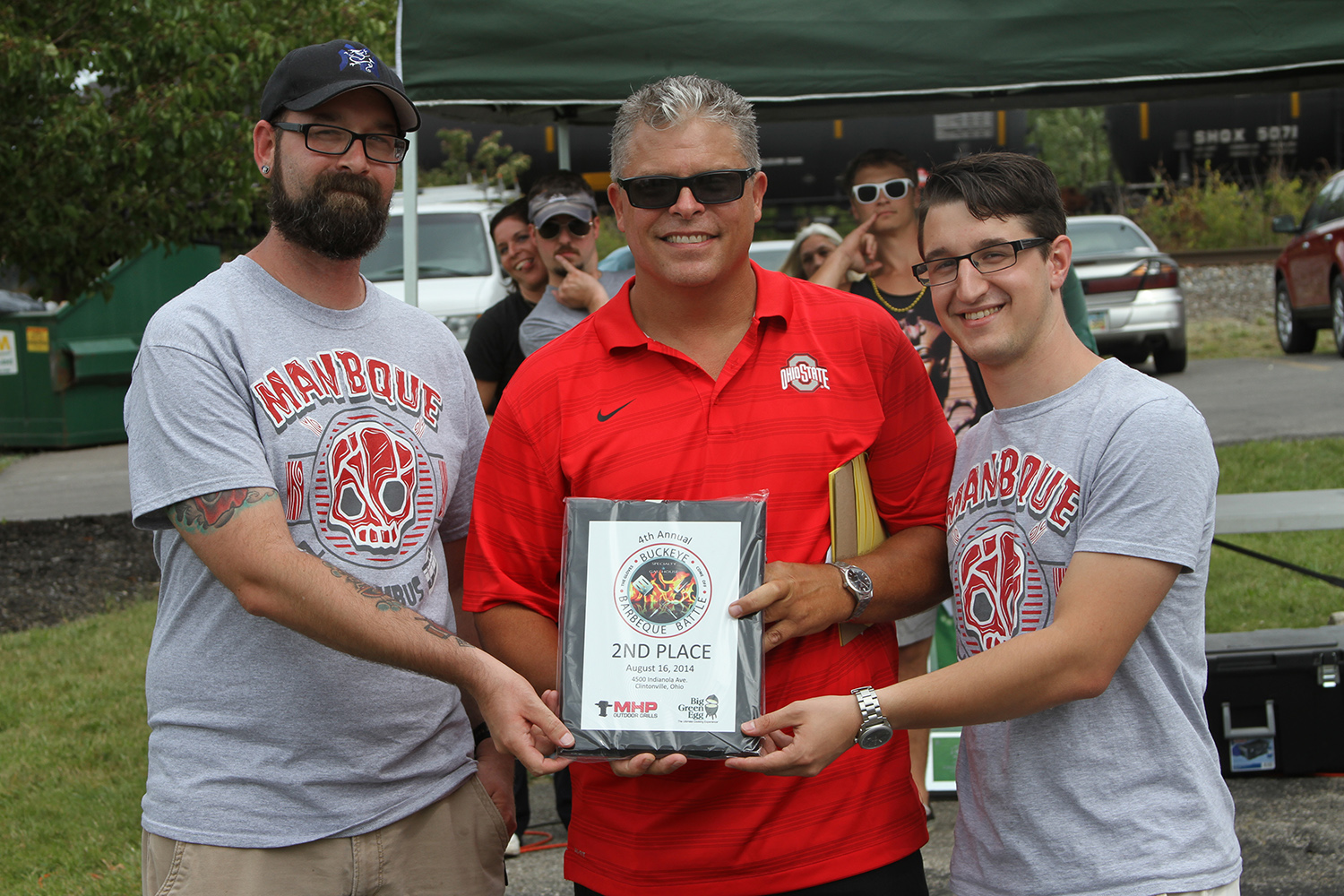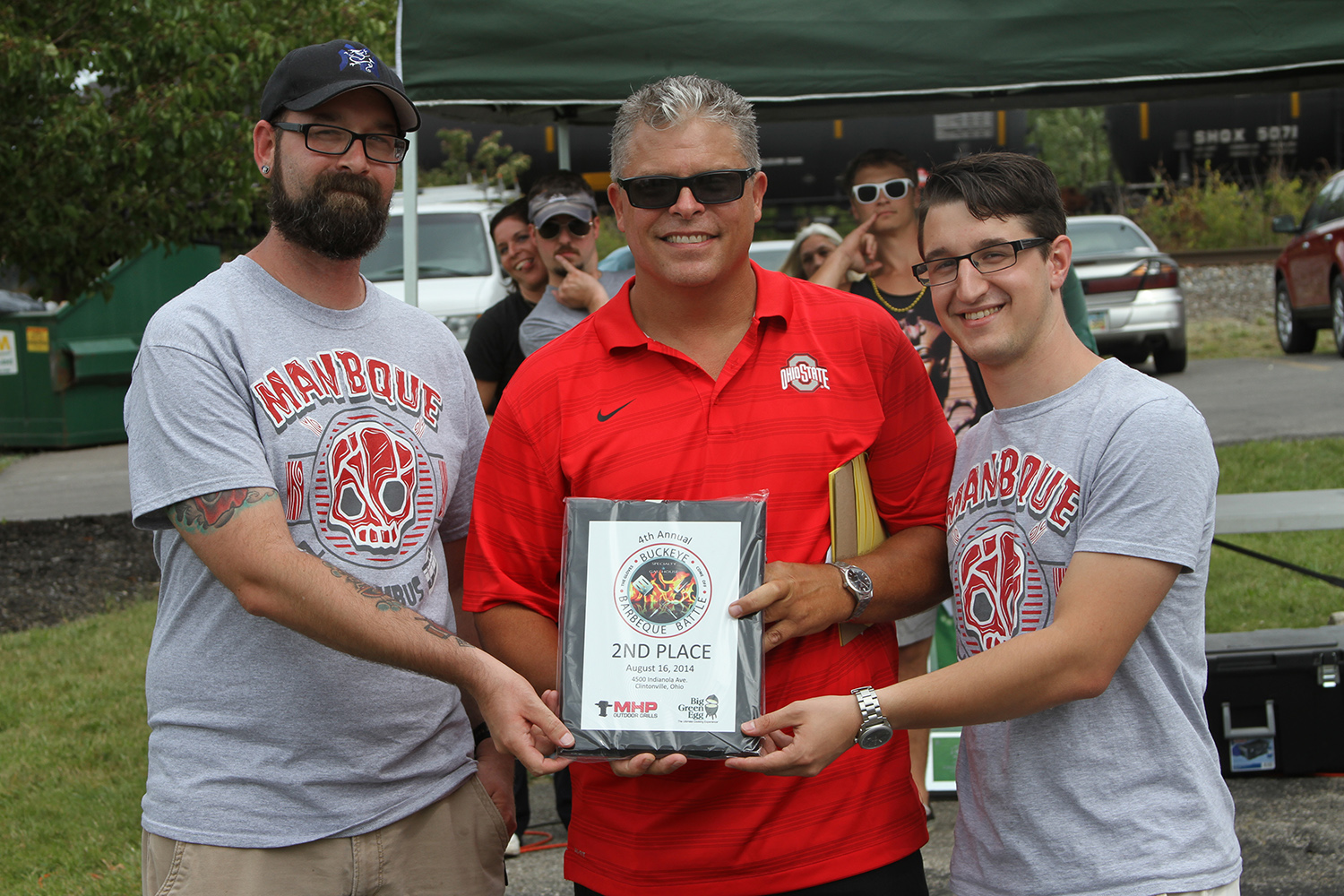 304895_253356224707738_174361995_n
This is a grilling competition between a maximum of 20 teams, pros or Joes. Teams are to be no more than 4 individuals. The suggested menu is themed "tailgate" and within that "theme" anything goes from mild to wild. The competition will be limited to meats and sides prepared on-site. Teams are able to set up and start cooking the night before.  Judging will begin at 12:30pm. No pre-cooked meats are allowed but marinated meats or pre-prepared side garnishes are allowed. Teams will have to provide their own grill, but all grills are allowed. Specialty Gas House will provide propane or charcoal if needed (will need advance notice). In order to provide the judges with hot dishes, the finish times will be staggered. Your handed-in dishes can be different than what you hand out to the Veterans in attendance. Prizes for the Veterans Choice & Judged winners will be announced soon. More information to follow.
Judging:
Recipes will be plated in (2) 9X9 take-out containers. An example can be picked up at the store for a practice run if needed 9am-6pm Monday-Friday or Saturday 9am-5pm. Plating is an important part of the judging so the presentation will be very important, be creative. Keep in mind that "tailgate" food is finger food so portion accordingly. There will be no more than 8 judges so make sure there are enough examples of your recipe to share between them. The top container will have a playing card taped face down. This card is how the judging sheet will recognize your team. Judges will be selected to be as impartial as possible.
Best decorated booth/team spirit award:
The name says it all. An award will be given to the team that has the best decorated booth and best team spirit as decided by the organizers of the event.
Veterans choice award:
Tickets will be given to the Veterans in attendance. Teams are encouraged to hand out samples of their food to the Veterans to help them win this coveted award. You will not have to feed them all, we will also be cooking other food for them, but handing out samples will help you win this award. We encourage you to pass out samples of the dishes you are preparing or even something completely different. The samples that you hand out do not need to be the same thing you are preparing for the judges. Also, make sure to share your recipes and cooking techniques with them for the love of the grill.
The day's schedule:
TBA
Event Details:
Cook team registration is FREE
No more than 4 cook team members.
This is an Honor Flight Veterans reunion, no outside attendees will be permitted.
There will be electricity available.
There will be handwashing stations.
2 oz sample cups will be provided.
10′ x 10′ cooking space with more space behind.
Teams will be responsible for their own tents.
Make sure to follow us on Facebook to stay up to date on all things Buckeye Barbecue Battle. FOLLOW US