Buckeye Barbecue Battle
May 30th, 2020
Specialty Gas House
4500 Indianola Ave. Columbus, Ohio
The Buckeye Barbecue Battle is a Pros vs Joes grilling and barbecue competition pitting local chefs against the finest backyard barbecuers in central Ohio. Join us to compete, volunteer, judge or just hang out and have a great time. This barbecue competition is judged blindly by guest judges and there is also a People's Choice Award so be sure to bring your appetite. More importantly, this is a day to give back to those who have fought for our freedom! Bring some money to buy raffle tickets for the amazing raffle items and beverages, all the money raised at this barbecue competition goes toward our favorite veterans charity, Honor Flight Columbus.
The battle takes place at our shop, Specialty Gas House in Clintonville at 4500 Indianola Ave. on May 30th, 2019.
RULES & REGULATIONS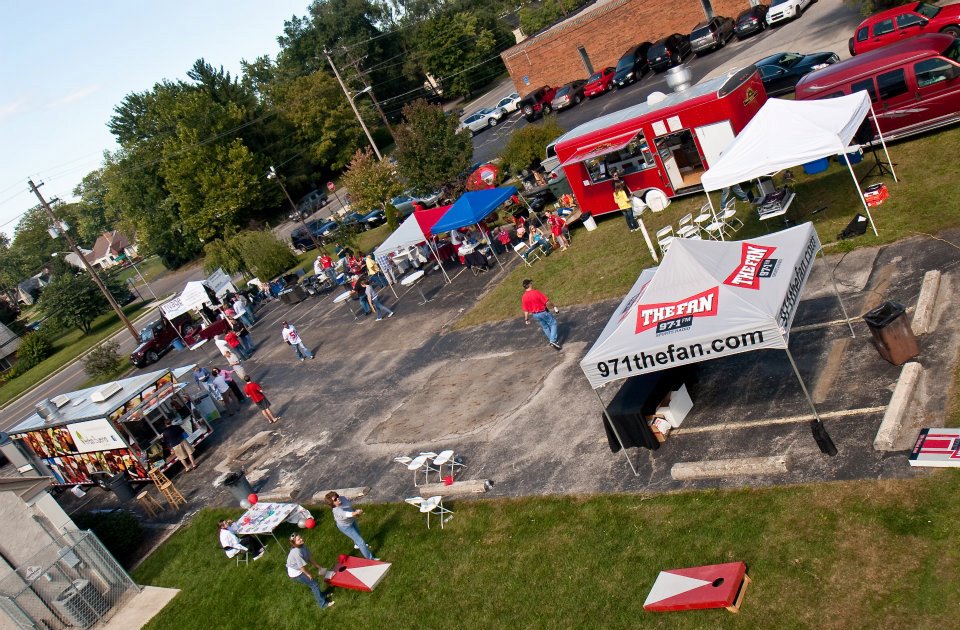 May 30th, 2020
Specialty Gas House
May 30th, 2020
Specialty Gas House
Specialty Gas House
May 30th, 2020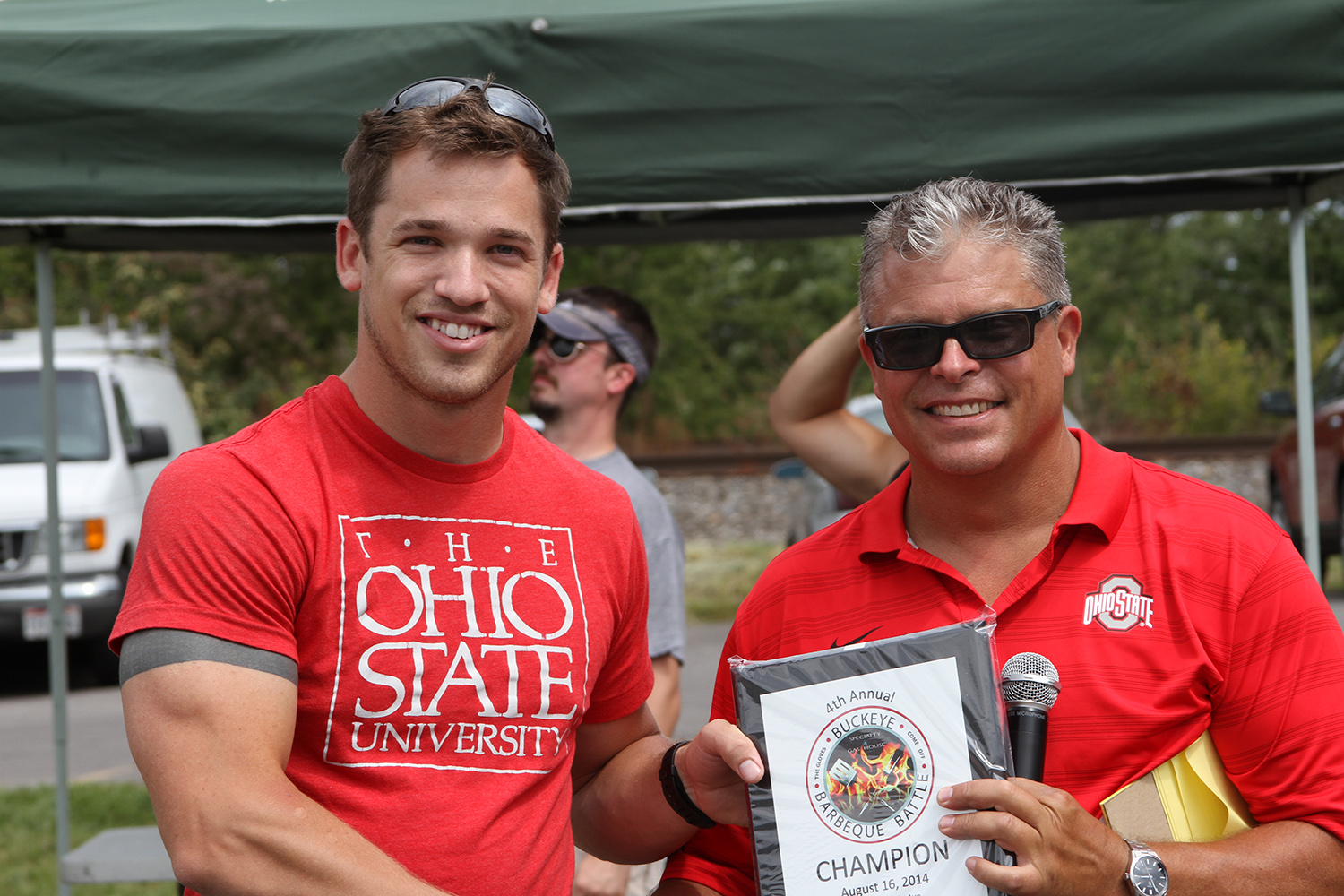 Specialty Gas House
May 30th, 2020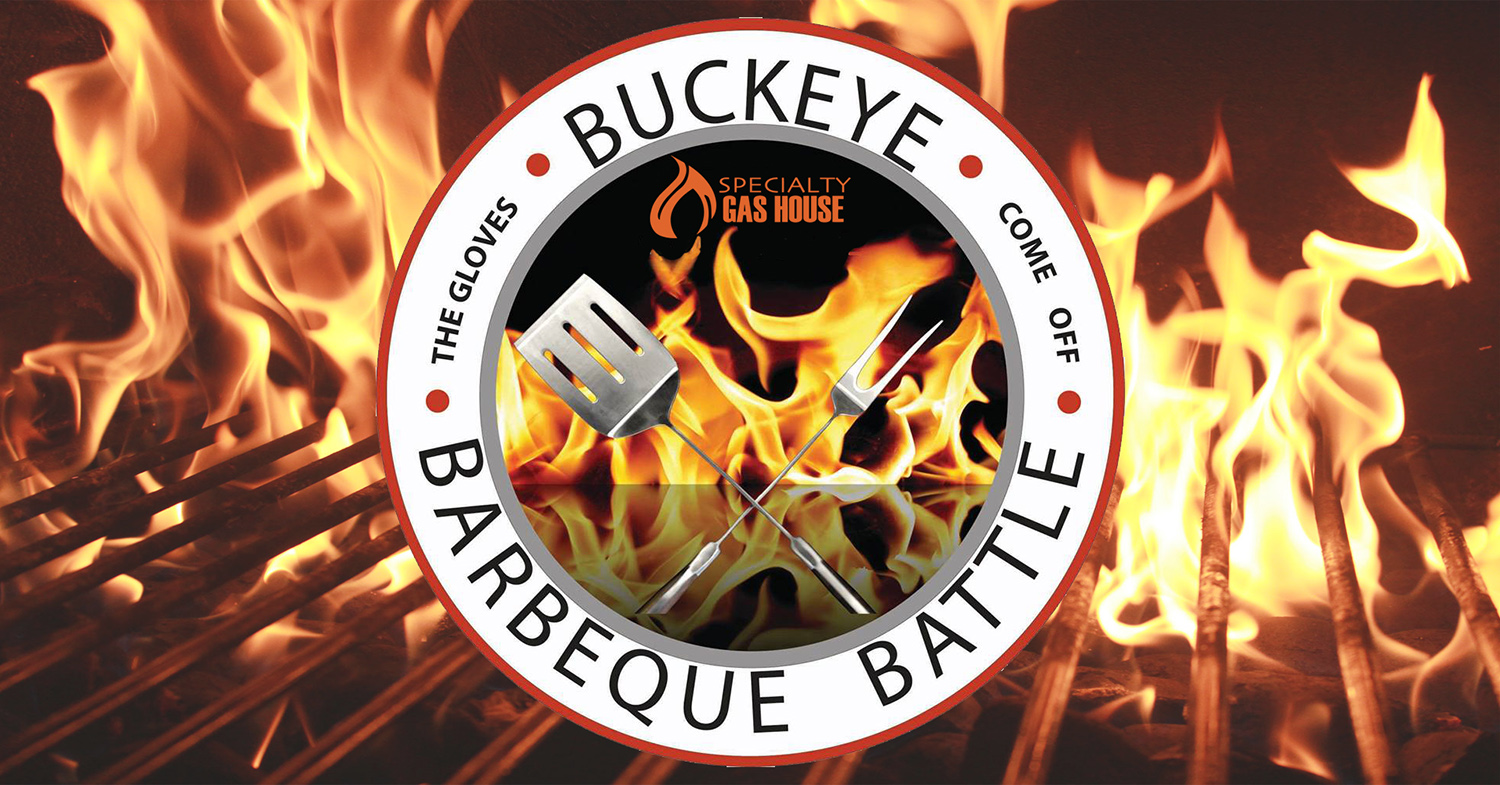 May 30th, 2020
Specialty Gas House
May 30th, 2020
Specialty Gas House
Specialty Gas House
May 30th, 2020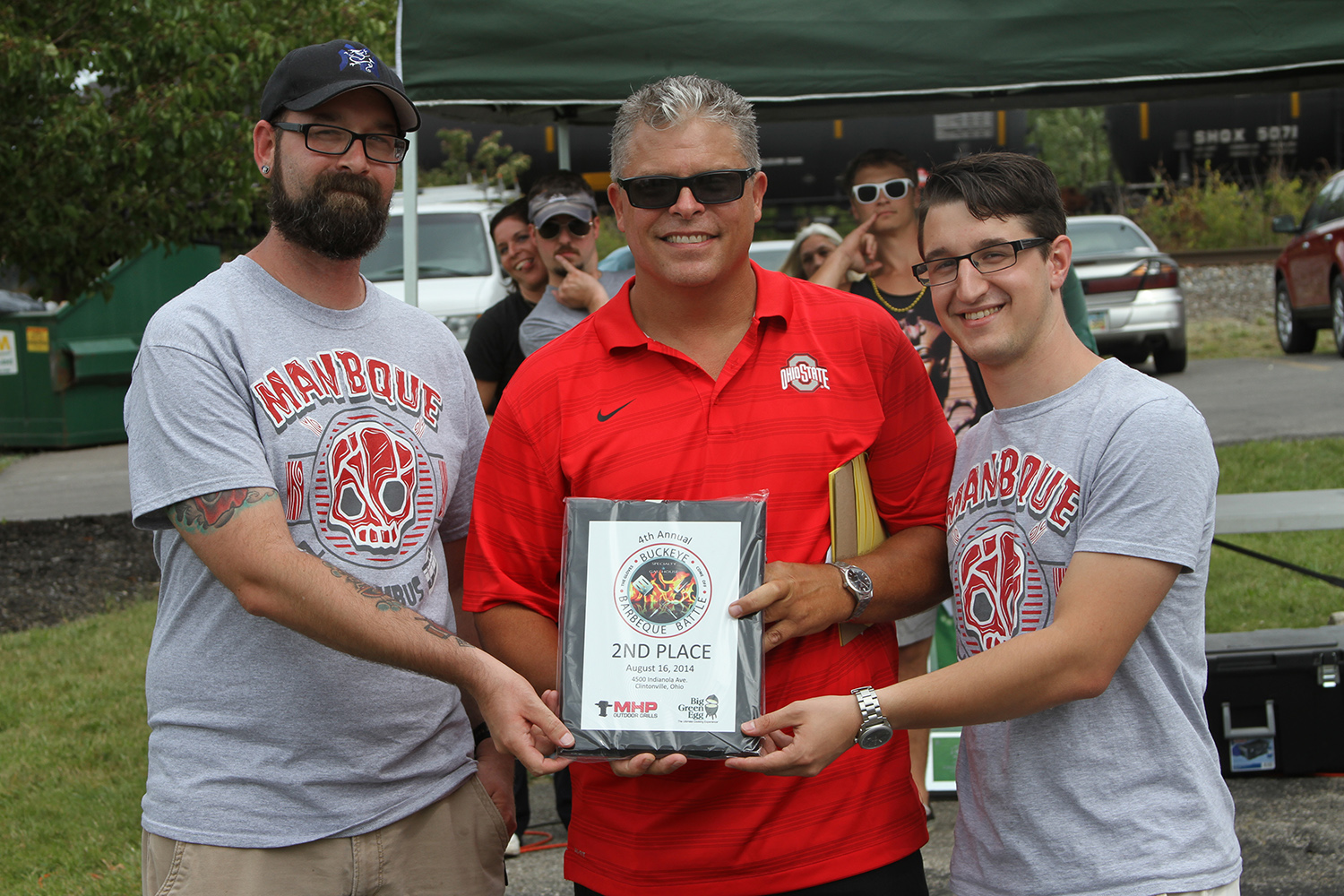 May 30th, 2020
Specialty Gas House
May 30th, 2020
Specialty Gas House
Specialty Gas House
May 30th, 2020
This is a grilling competition between a maximum of 15 teams, pros or Joes. Teams are to be no more than 4 individuals. The suggested menu is themed "tailgate" and within that "theme" anything goes from mild to wild. Competition will be limited to meats and sides prepared on site, placed on the grill no earlier than 9:30am and ready to be judged at 12:30pm sharp. No pre-cooked meats are allowed but marinated meats or pre-prepared side garnishes are allowed. A limited number of grills (gas, pellet and Big Green Eggs) will be available to use and may be reserved on a first come first served basis so sign up early. If you have a grill you would like to use, Specialty Gas House will provide propane or charcoal if needed. In order to provide the judges with hot dishes, the start times will be staggered. Group 1 will start at 9:30am and present their plates at 12:30pm. Group 2 will start at 9:45am and present their plates at 12:45pm. Group 3 will start at 10:00am and present their plates at 1:00pm.
Judging:
Recipes will be plated in (2) 9X9 take out containers. An example can be picked up at the store for a practice run if needed 9am-6pm Monday-Friday or Saturday 9am-5pm. Plating is an important part of the judging so presentation will be very important, be creative. Keep in mind that "tailgate" food is finger food so portion accordingly. There will be no less than 8 judges so make sure there are enough examples of your recipe to share between them. The top container will have a playing card taped face down. This card is how the judging sheet will recognize your team. Judges will be selected to be as impartial as possible. No judge is allowed to be affiliated with any team in any way and will not be allowed to be near the cooking teams at any time.
Best decorated booth/team spirit award:
The name says it all. An award will be given to the team that has the best decorated booth and best team spirit as decided by organizers of the event.
People's choice award:
Tickets will be given to spectators, family and friends of all teams in  attendance. Teams are encouraged to bribe and or coerce spectators with food or other means to collect as many fans as possible to win this  coveted award. We encourage you to pass out samples of the dishes that you are preparing and share recipes and cooking techniques with spectators for the love of the grill.
The day's schedule:
Cooking  starts at 9:30am, Judging starts at 12:30pm,  Announcements at 2:00pm, raffle drawing starts at 2:30pm, 2020 Buckeye Barbeque Battle winners announced at 3:00pm (all times approximate)
Make sure to follow us on Facebook to stay up to date on all things Buckeye Barbecue Battle. FOLLOW US