Outdoor Gas Fireplaces
Outdoor gas fireplaces will enhance your outdoor space by producing an ambiance only a live fire can provide. Here at Specialty Gas House, we offer a great selection of traditional and contemporary outdoor gas fireplaces. We even have see-through fireplaces that allow you to have an indoor and outdoor fireplace that is viewable from inside your home and also on your outdoor patio, all with the same unit.
These gas fireboxes are constructed with high-quality stainless steel construction to ensure they can handle the worst of Ohio weather. The great thing about going with these ventless fireboxes is the need to build a chimney is eliminated. No venting is required for any of these which makes installation easier and more importantly, brings the cost down.
Don't see something you like? Make sure to give us a call and have one of our fireplace experts help find what you're looking for. Are you more interested in a gas fire pit? We do that also! Visit our gas fire pit page for more information.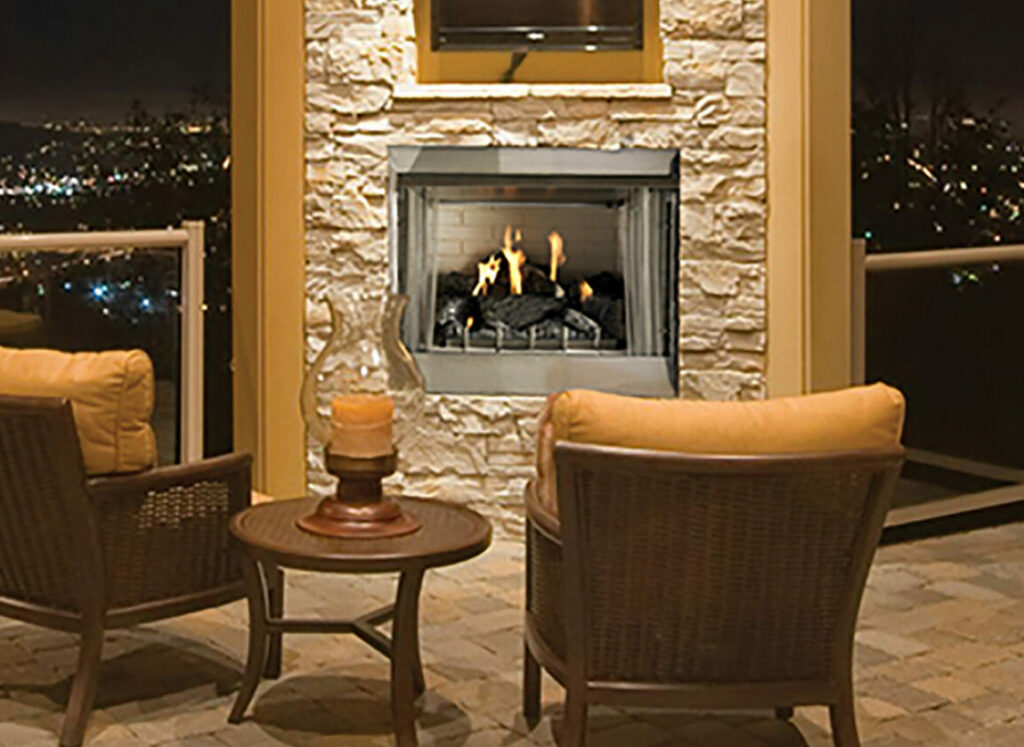 Outdoor Fireboxes
Outdoor Fireboxes will enable you to have a gas fireplace without the need for a chimney. Available in traditional and contemporary and even indoor/outdoor options.
Linear Outdoor Fireplaces
For those interested in an outdoor gas fireplace with a more modern contemporary look.