Gozney Pizza Ovens
Where wood-fired magic meets culinary excellence from the comfort of your backyard. These meticulously designed ovens are the gateway to pizza perfection, delivering unrivaled flavor, crispy crusts, and bubbling cheese in every bite. They come in two convenient sizes for your backyard or on the go. When you choose a Gozney you will be on the journey to creating restaurant-quality pizza at home.
Why Gozney? The Gozney Team was driven by a deep love for pizza, and they believe that every pizza deserves to be extraordinary. That's why they crafted these pizza ovens that cater to both the discerning home chef and the professional pizzaiolo. They are engineered & designed to deliver authentic, wood-fired flavor, creating the perfect canvas for your culinary creativity.
Discover the Art of Pizza Perfection: Whether you're a novice home chef or a seasoned professional, Gozney Pizza Ovens will take your pizza game to the next level. Embrace the beauty of wood-fired cooking, the aroma of smoky perfection, and the taste of authentic Neapolitan pizza, all from the comfort of your own backyard or kitchen.
Not just a pizza oven: They don't stop at pizzas though, they can cook anything from steaks to slow-smoked meats and sourdough bread and pretty much anything you put in your oven. With one of these in your backyard, you will certainly be the talk of any outdoor gathering.
.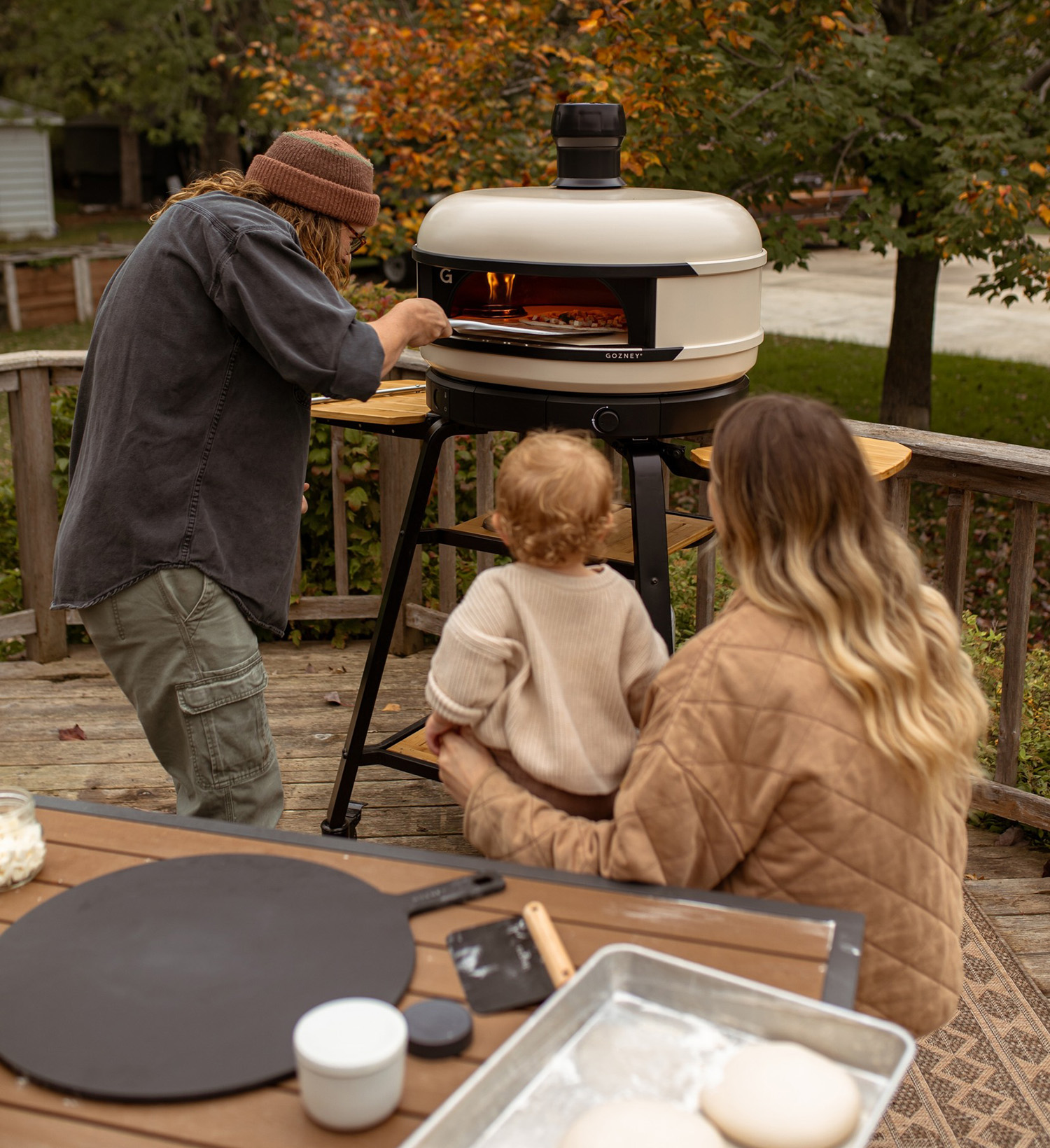 Gozney Pizza Oven Dome
Restaurant-quality multi-fuel pizza ovens that offer the convenience of gas and the option to add wood. These can be set on outdoor kitchen countertops or on the Gozney stand.
Gozney Roccbox Pizza Oven
Convenient portable size for your backyard, camping, tailgating, or office parties. With this oven reaching temperatures of 950° you will be cooking Neapolitan pizza in 60 seconds!