Fire Pits
A gas fire pit is a great way to enhance an outdoor space. With a gas fire pit you can let your creativity shine! Our custom fire pits can be done in any size, shape and style imaginable.
We work with your landscaper to create pits or fire features to complete the patio experience. The landscaper will build the surround for the fire pit and then we install the gas line and the fire pit for you. Whether you care looking for a linear, round, or curved fire pit, we can provide you the exact burner you want and any extra features that you are looking for like glass or logs.
*Fire Pit installation begins when the ground thaws around March-April and ends around August – September due to the start of our busy fireplace season.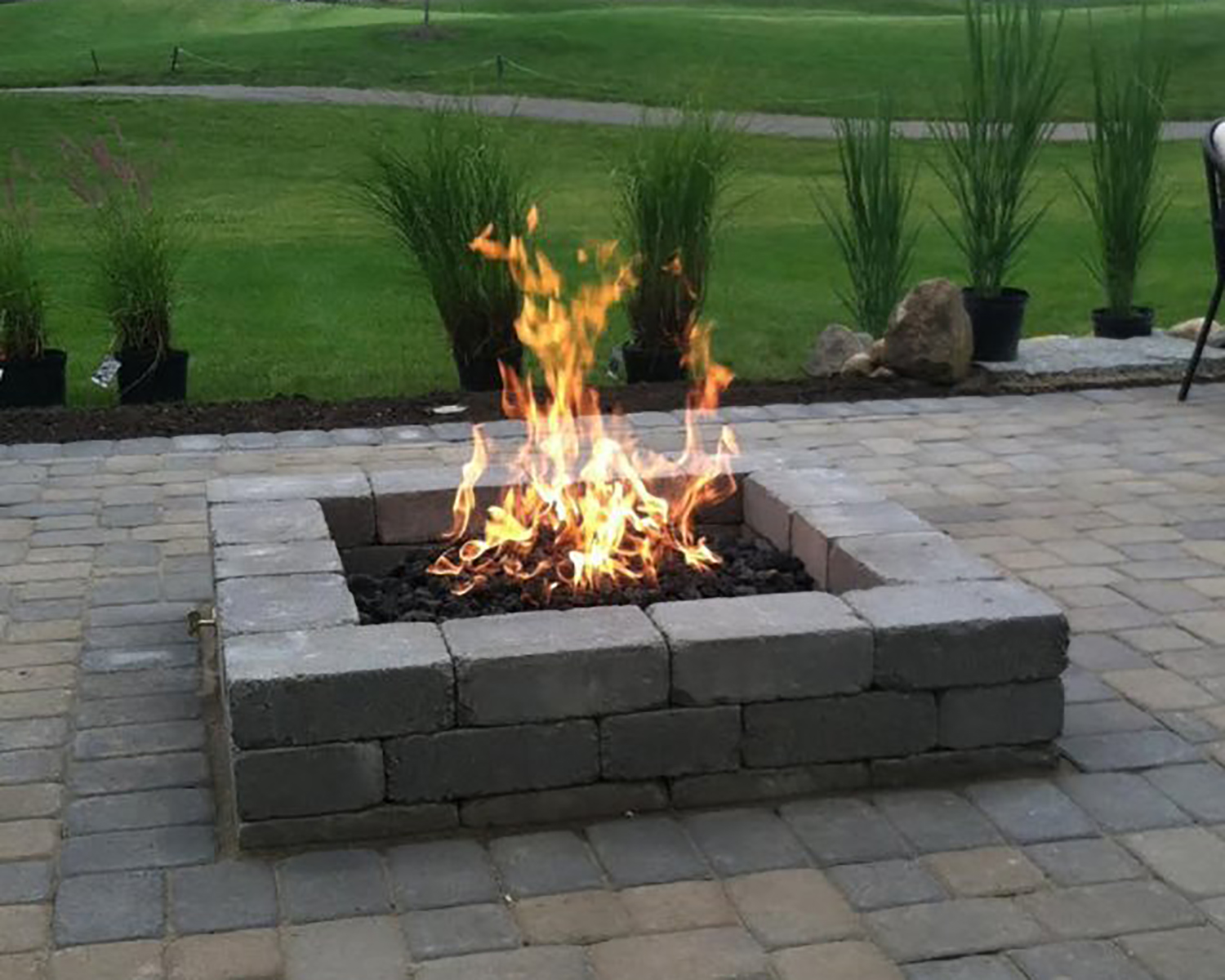 Fire Pit Burners
For more options and pre-built fire pits visit hpcfire.com Custom burners can also be made.
Fire Pit Accessories
Finished fire pits either have lava rock, gas logs, glass media or a combination. Glass wind guards can also be added to help protect your fire pit from strong winds.