Our selection of quality gas grills is unsurpassed and our expertise is second to none. We stock the brands that last! If we wouldn't put it on our own patio, we won't sell it.
Are you tired of purchasing a grill that only lasts a few years? Well then you have come to the right place, almost all of our grills boast a lifetime warranty so no more buying throwaway grills, these grills will last a lifetime. All the gas grills we offer are engineered and built to perform a lifetime.
Below are just a sample of some of the grills we offer, we usually keep a good amount of these on display in our showroom. Not sure what you want? Stop in our showroom and let our experts guide you to what grill will be perfect for your backyard.
We sell all types of Gas Grills: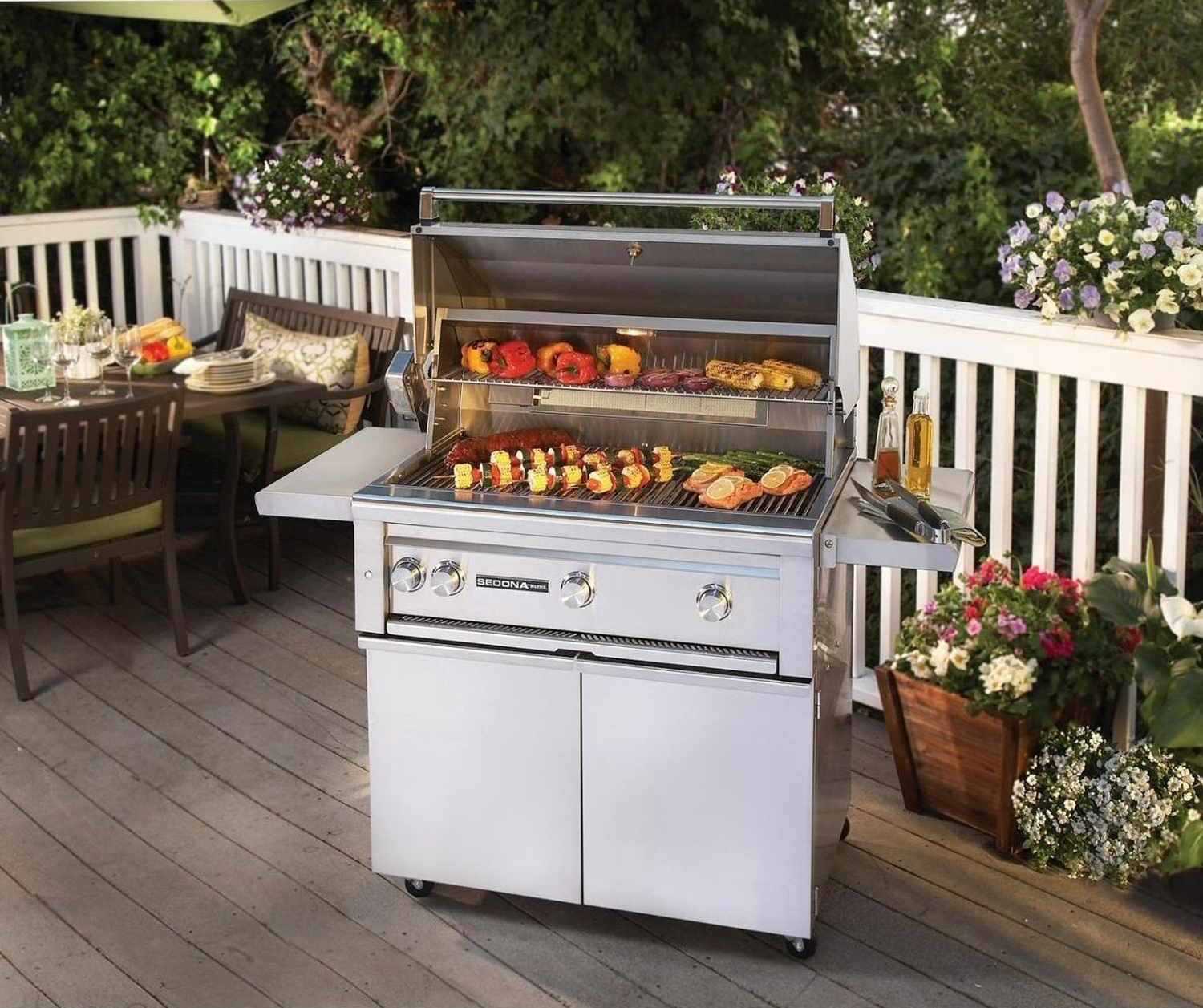 Freestanding Gas Grills
For those that want to be able to move their grill around or not ready for a permanent fixture. Our portable free standing gas grill selection is second to none. These are offered in natural gas and propane so we have you covered. Come in a check us out and we will find the best grill for you.

AOG GAS GRILL
Built In Grills
We have a number of grills that can be built into your new outdoor patio. With a lot of different sizes and options, we are sure to have what you want. Lifetime quality is important with built-in grills because you do not want to have to find a new grill that will fit that exact size in 5 years. But, if you need a built-in replaced we do custom fixes on island grills as well.
Post Mount Grills
Just like grandma & grandpa's grill back in the day, post mount grills can be hooked up right to your house's natural gas (or propane) for continuous use without interruption from that pesky, empty propane tank. These permanently mounted grills will be a fixture on your porch, deck or in the ground off of your patio for a long, long time. We sell MHP post mount grills that offer a lifetime guarantee on most of the parts, so this grill will be the last one you will ever have to buy!