Vent-free gas log systems are for existing masonry or prefabricated wood burning fireplaces. They come in traditional or contemporary and are at the pinnacle of heat efficiency. Requiring no flue to operate, these heaters boast a 99.9% Annual Fuel Utilization Efficiency rating, which means more bang for your buck. ​There is not a more effective heater you can install in your home.
We carry some of the best brands of gas logs on the market. All of the gas logs that we carry are made in the U.S. We carry White Mountain Hearth, Real Fyre, Hargrove, EverWarm and Rasmussen. Stop in our shop and we can show you what we have on display and help you upgrade your fireplace.
Where do I start?
The best way to start this process is to take measurements of your fireplace, and then come see us. The measurements we need are the front width, back wall width, depth and height. Snap a few pictures of the fireplace if you can and then come see us and we can give you the fireplace 101 and educate you on all the options you have available to you. Below is a measurement sheet if you would like to print it off.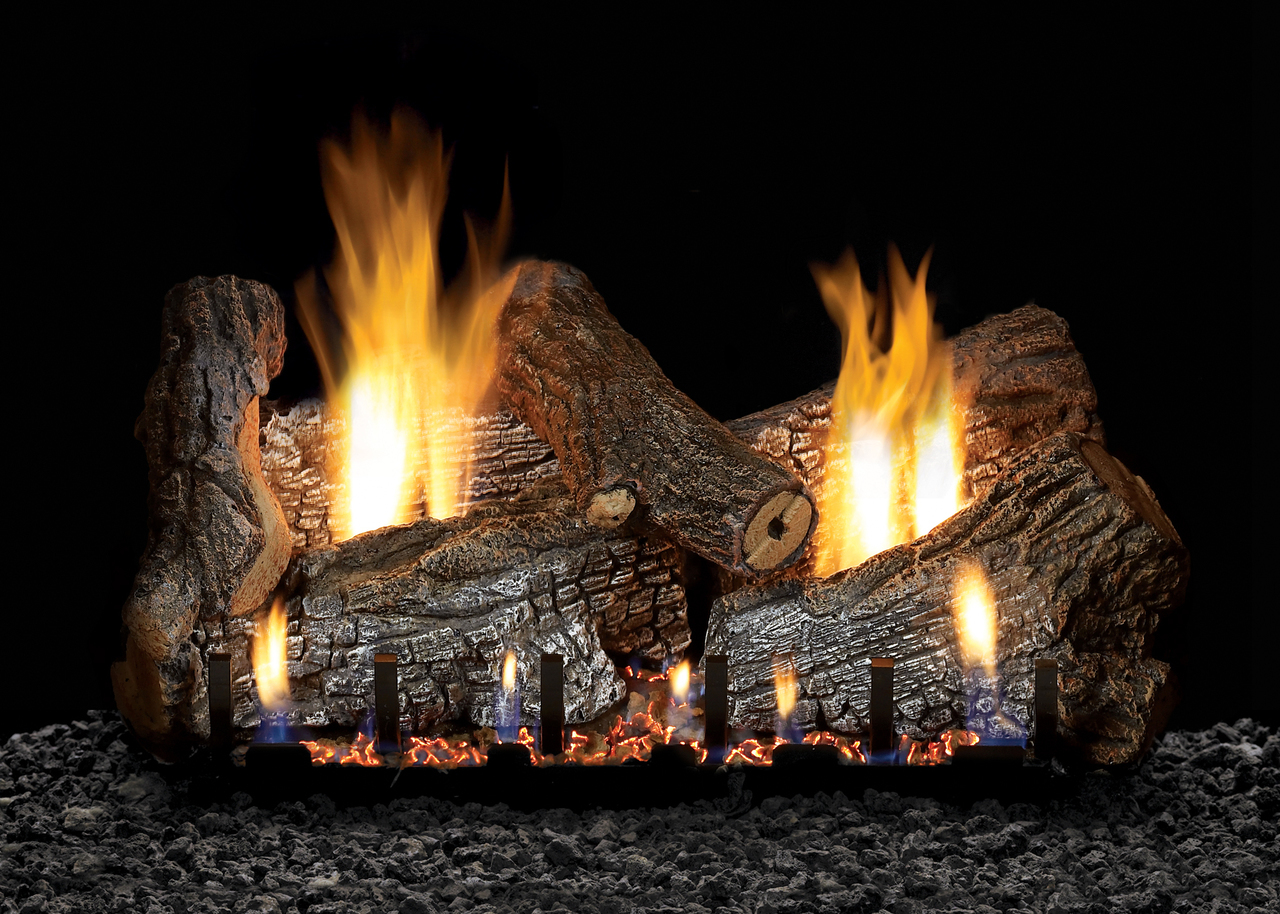 ---
Below are some of the Vent Free Gas Logs that we offer. We have many of these on display if you would like to come in and see us. Don't see what you are looking for? Click on one of our manufacturers below or give us a call, I am sure we can find something for you.
Gas Log Manufacturers:
White Mountain Hearth  |  Real Fyre  |  Hargrove  |  Rasmussen
Multi Sided Gas Logs for See-Thru & Corner Fireplaces