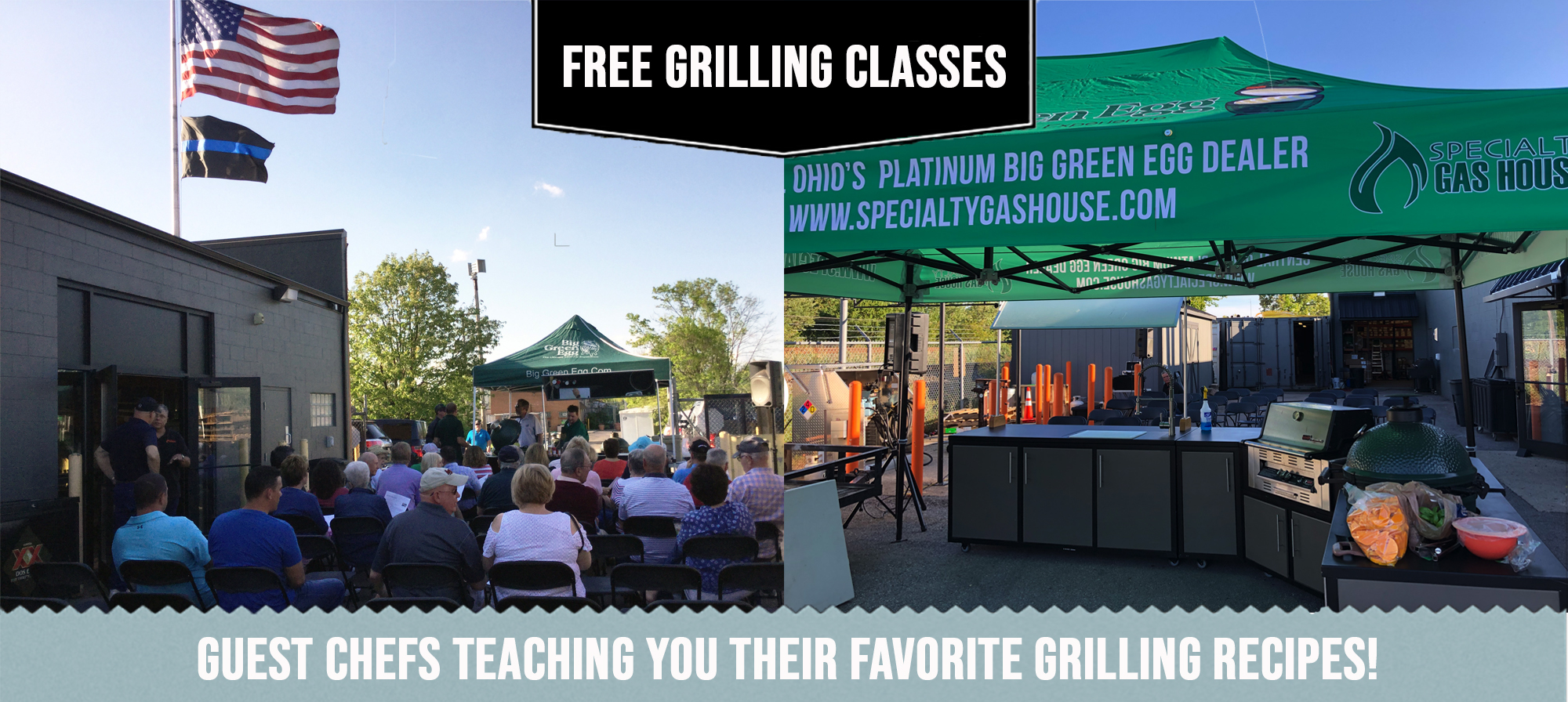 Grilling Classes
We are proud to host grilling classes at our shop in the spring and summer months as another service to our grilling community. The classes are free and you leave with the recipes the guest chef's use during the class. This is a very informal, educating setting. Just show up, relax and enjoy the sights, smells AND taste of backyard culinary at its finest. The grilling classes are free but we ask that you fill out the form below to RSVP so we know how many people to expect.
2020 Grilling Class Schedule

HOLIDAY CLASS TBA
October TBA
Past Grilling Class Recipes

CHEF ED KOWALSKI CLASS
August 23, 2018
Grilled Blood Orange Flank Steak, Grilled Watermelon with Blue Cheese & Prosciutto, and Grilled Pound-cake with Balsamic-glazed Strawberries.

CHEF AARON MERCIER CLASS
June 20, 2019
Japanese inspired summer steaks with marinated green beans, grapefruit kosho, fermented blueberries and pepper and strawberry compote.